Here is my latest project:
Earthquakes 5.0+ since the Richter scale was developed in 1935
Data source:
National Geophysical Data Center
The following graphs depict the moderate to major earthquakes recorded since the Richter scale was developed in 1935. The graph below shows the total earthquakes per year of magnitude 5.0 or greater, with a trend line overlayed.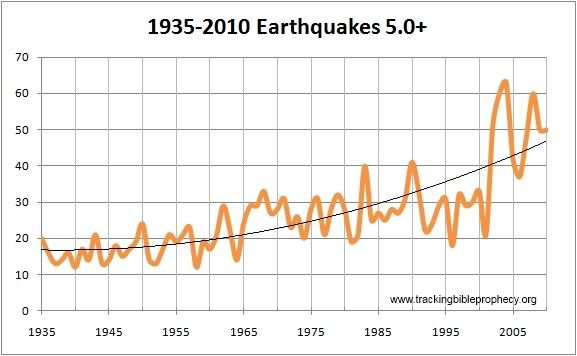 The following graph has all the earth quakes from 1935, but separated by magnitude.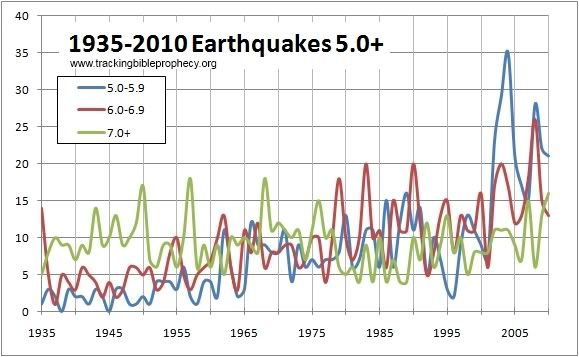 The last three graphs show each magnitude category separately since 1935, with a trend line.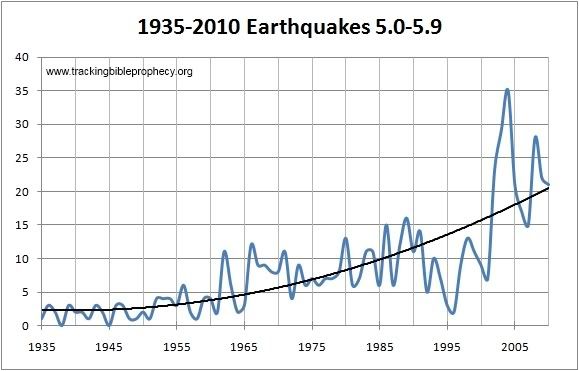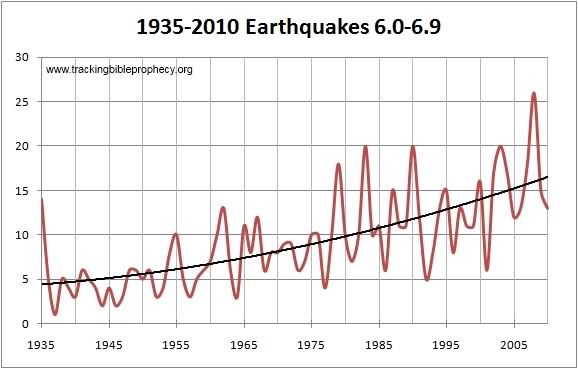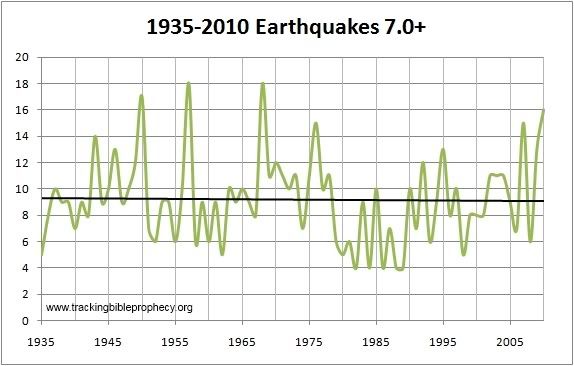 Conclusions
Earthquakes smaller than 5.0 in magnitude have not been included here, due to an increase in data obviously tied to the broadening scope of seismic equipment in recent decades. In other words, because there is an increasing quantity of seismographs, the jump in data is reflecting the increase in detection of smaller earthquakes. However, larger earthquakes can be felt at further distances, so the data for moderate to strong earthquakes should, in theory, be more accurate over the time that measurements have been taken.
Even if the technology is better today than decades ago when earthquake data was being collected, it is obvious that overall the general trend of moderate earthquakes is trending exponentially. However, I found it interesting that the magnitude 7.0+ earthquake trend appears to be flat. That being said, because these strong earthquakes make such an impact, one can go back much further in history to see if the there is a different trend that appears for strong earthquakes over a larger period than the 75 year period shown on this page. Indeed, there appears to be an increasing trend of strong earthquakes, as shown below:
It certainly looks like earthquakes are behaving exactly like Jesus said they would; increasing in frequency and intensity like "birth pangs".